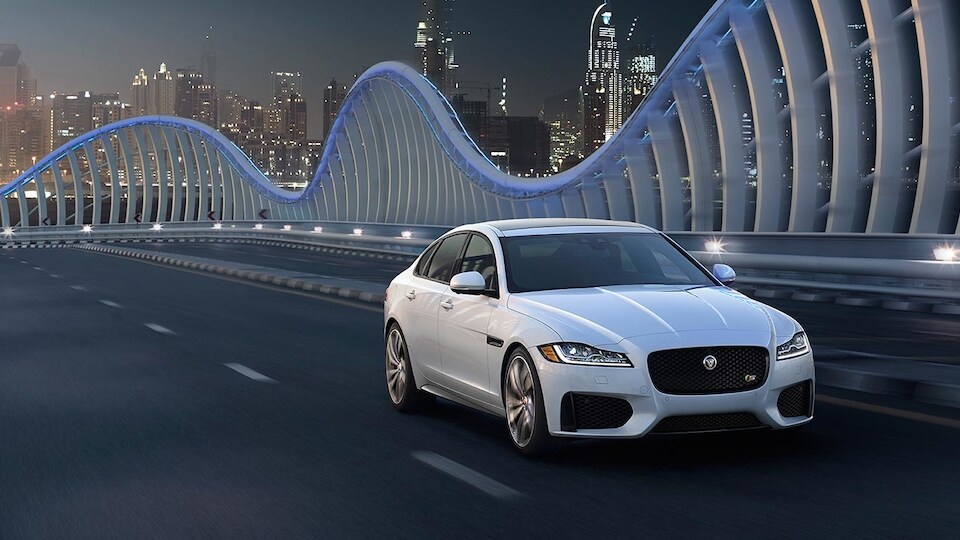 ?
There are loads of options to choose from when selecting your 2018 Jaguar XF, from the body style to the engines the purr with potential, but no matter the layout you land on, you're getting a model that you're sure to love, and one that transports you with a level of luxury that few vehicles on the road can match, so look through our new Jaguar XF inventory, or see our selection in person at our Columbia, SC dealership!
What makes the 2018 Jaguar XF a model that all will enjoy?
It starts with the engineering, which delivers the horsepower and torque specs to have you smiling as your heart beats faster than the engine turns, but delivers an exceptionally smooth ride when you're looking to relax thanks to the double wishbone suspension, available rear self-leveling air suspension, and ultra-comfortable seats, so it adapts to each driver and every drive.
That attention to detail is found in each of the two body styles, which are a sedan, that exudes elegance on every road, and Sportbrake, a wagon that has a spacious cabin, so drivers can take full advantage of the cargo room and fill it with the sports gear, luggage, or whatever items they need to enjoy the destination as much as they enjoy the ride.
The cherry on top of it all? There is a range of features so luxurious that you'll find yourself wishing the commute took longer. From ventilated seats with a massage function to an immersive sound system that lets you sink into your ride, the Jaguar XF has you covered, so stop in at our dealership to try it out for yourself!