Columbia, Lexington, and Irmo shoppers know how essential auto maintenance is. If you want to get the best performance from your vehicle, you'll need routine oil changes. The question we're always asked is, how many miles until I need an oil change?
The answer will depend on your make and model car, your driving habits, and the conditions in which you drive. However, we can give you some good general pointers here. Contact us at Jaguar Columbia to learn more!
When Do I Need an Oil Change?

You don't want to miss any oil change intervals, so it's useful to have some idea when you're due. Drive a Jaguar luxury car? You should expect to have a Jaguar oil change every 5,000 to 7,500 miles. This is a rule of thumb you'll want to follow for many major car brands.
Of course, every vehicle is different. For the best results, stick to the service interval outlined in your owner's manual. It'll tell you what oil to use (synthetic or conventional) as well as the best brand for the job. If you have any questions, you can always call the experts at our service center for specifics.
Tracking your oil service interval is smart, but it's not the only sign you need an oil change. Discover some other signs below. If you're ready for an oil change, schedule an appointment online today!
Signs You Need an Oil Change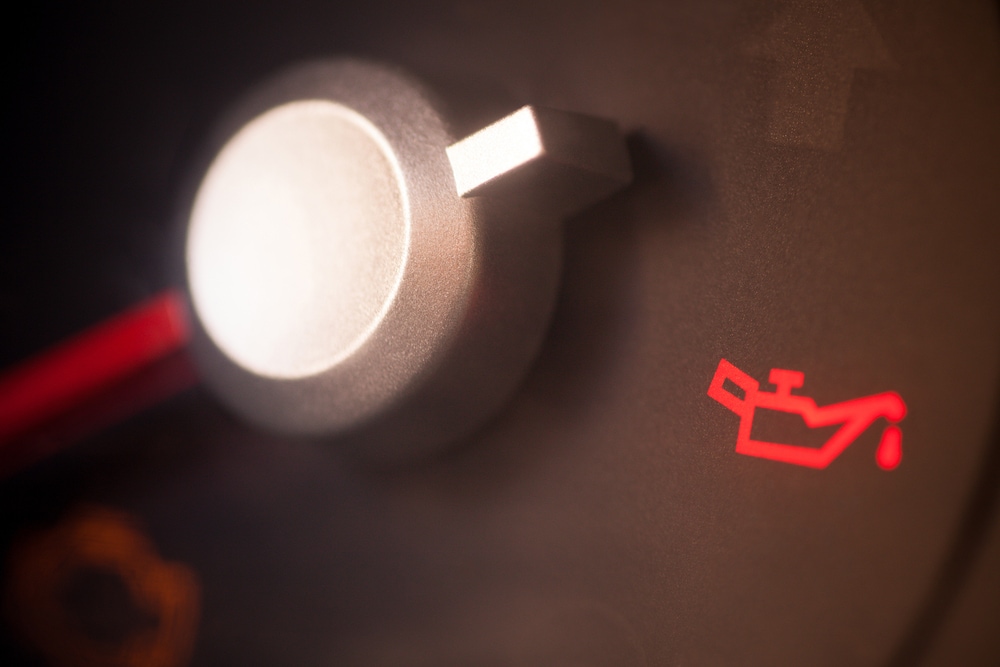 In some situations, following your service interval won't be enough. You may need oil changes more often, especially if you drive in severe conditions. Dirt roads, stop-and-go traffic, and extended highway driving can cause your oil to wear down faster. Watch for the following warning signs:
Loud engine noises. If the engine seems louder than usual, it may be time for an oil change. The knocking, clanging, or even roaring sounds are a sign your engine's parts aren't lubricated well.
Dashboard warning. Your dashboard may have a check engine light, oil service light, or even an oil change readout message. Don't neglect these critical warnings.
If it smells like oil…. It probably is! You shouldn't smell engine oil from the cabin. If you do, an oil leak may be the culprit.
How to Check Your Engine Oil
What's the surest way to know you need an oil change? Check the oil condition yourself. The process is simple enough. Park your car on a flat surface, shut off the engine, and raise the hood. Then, find the oil dipstick and remove it.
Wipe down the dipstick with a clean, lint-free cloth or towel. Next, reinsert the dipstick for a few seconds and remove it again. Confirm that the oil falls between the maximum and minimum markings on the dipstick and is in good condition.
Fresh oil takes on a clear amber color and flows smoothly. If your oil is black, gritty, and/or smells burnt, schedule your next oil change ASAP.

Get an Oil Change at Jaguar Columbia
We hope this guide helps you recognize when you need an oil change! If you think you're due for one, set up an appointment at the Jaguar Columbia Service Center.
Our certified technicians are happy to lend a hand. We can change your engine oil and oil filter in just 15 to 20 minutes. You'll be ready for the roads of Irmo, Lexington, and Columbia in no time!